Smith Hired As Senior Vice President, Investment Partner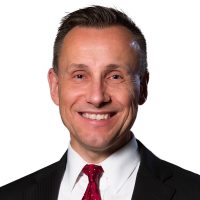 June 1, 2023 (Seven Hills, OH) – Steve Shilling, Executive Vice President and Chief Wealth Management Officer for 1865 Wealth Advisors is pleased to announce the appointment of Charles Smith, Senior Vice President, and Investment Partner for 1865 Wealth Advisors at ERIEBANK. In this capacity, Mr. Smith will be responsible for working directly with clients to address their complete investment and wealth planning needs.
"We are very excited to have Chuck leading and supporting our wealth advisors' team. His years of investment and planning experience will be a tremendous asset to our clients in managing their personal finances and investment portfolios," said Mr. Shilling.
Mr. Smith comes to 1865 Wealth Advisors at ERIEBANK with nearly 25 years of investment experience. He received a Bachelor of Arts from Baldwin Wallace College and an M.S.A. from Creighton University. He is very active in the community, currently serving on the board of directors for the Kidney Foundation of Ohio and Fairhill Partners.
1865 Wealth Advisors at ERIEBANK is the Wealth and Asset Management division of ERIEBANK. ERIEBANK, a division of CNB Bank, is part of a $5.6 billion bank that has been and will continue to be developed by local business and community leaders. The local decision-making provided by ERIEBANK offers a high level of dedication and service to the communities within northwest Pennsylvania and northeast Ohio.
More information about 1865 Wealth Advisors is available at https://1865wealthadvisors.com/. More information about ERIEBANK is available at www.ERIEBANK.bank.